Wellbeing
The emotional health and wellbeing of all members of Woodlands Primary School (including pupils, parents and staff) is fundamental to our philosophy that each individual is valued and encouraged to grow. With the current ever changing world, as a school, we intend to prepare each student with the tools they need to meet their learning potential, cope with normal stresses and connect with their friends. We aim to embed wellbeing in to every aspect of our school, nurturing the 5 steps to wellbeing through our 6 core values. For the children and families at Woodlands, we know that keeping the conversation going is highly effective in achieving better mental health. Therefore, through our everyday teaching, we will endeavour to equip the children with the tools they need to communicate as best they can.
5 steps to Wellbeing
Evidence suggests that there are 5 steps you can take to improve your mental health and wellbeing.
Connect: Talk & listen, be there, feel connected
Be Active: Do what you can, enjoy what you can, move your mood
Take Notice: Remember the simple things that give you joy
Keep Learning: Embrace new experiences, see opportunities, surprise yourself
Give: Your time, your words, your presence
Here at Woodlands, the 5 steps to wellbeing will be interlaced through school life, including through the teaching of PSHCE and the 6 core values we follow. Clear links will be made through the value of each term and will become part of the children and staff's everyday living. Take a look below at what we have been up to this year.
| | | | | | |
| --- | --- | --- | --- | --- | --- |
| Autumn 1 | Autumn 2 | Spring 1 | Spring 2 | Summer 1 | Summer 2 |
| Be Positive | Be Kind | Be Ambitious | Be Passionate | Be confident | Be Curious |
| General wellbeing | Give | Keep learning | Take notice | Connect | Be active |
SPRING 1 - Value of the term: To be ambitious
Keep Learning
This year, Woodlands held its first Kids Guinness World Records afternoon. Each class took part in a variety of challenges, whereby they tried to be as ambitious as possible to either beat a record or set one.
Following on from the success of last year, the children took part in Dress to Express, helping raise money for children's mental health. This year the children dressed up as what they want to be when they grow up.
AUTUMN 2 - Value of the term: To be kind
Give
"Light up the season with kindness."
During the festive season, the children at Woodlands take time to ensure they give something back and really exert their kindness. This includes making thank you cards for the police, nurses and other emergency services, as well as providing the teachers with a little extra help, by being a personal assistant for an hour.
AUTUMN 1 - Value of the term: To be positive
General wellbeing
#Hello Yellow Day - Friday 8th October 2021
As part of World Mental Health Day, Woodlands celebrated #Hello Yellow Day by coming to school dressed in yellow. Each class did something that makes them happy and promotes positivity. Take at a look at what each class got up to.
Nursery
The children in Nursery enjoyed dancing to the song 'Happy' by Pharrell Williams.
Reception
The children in Reception spent the afternoon exploring and playing in the conservation area. Being outdoors really makes the children smile.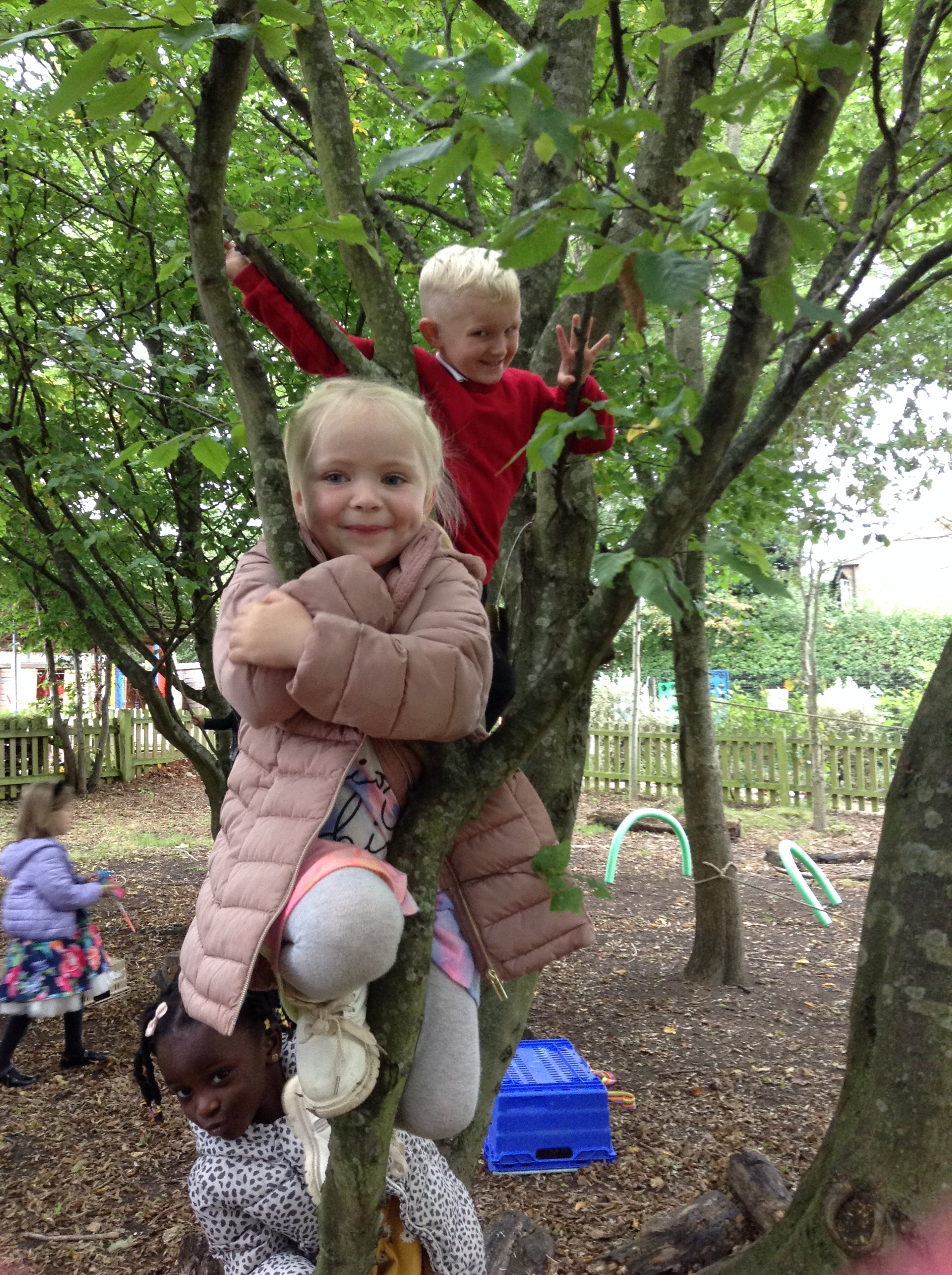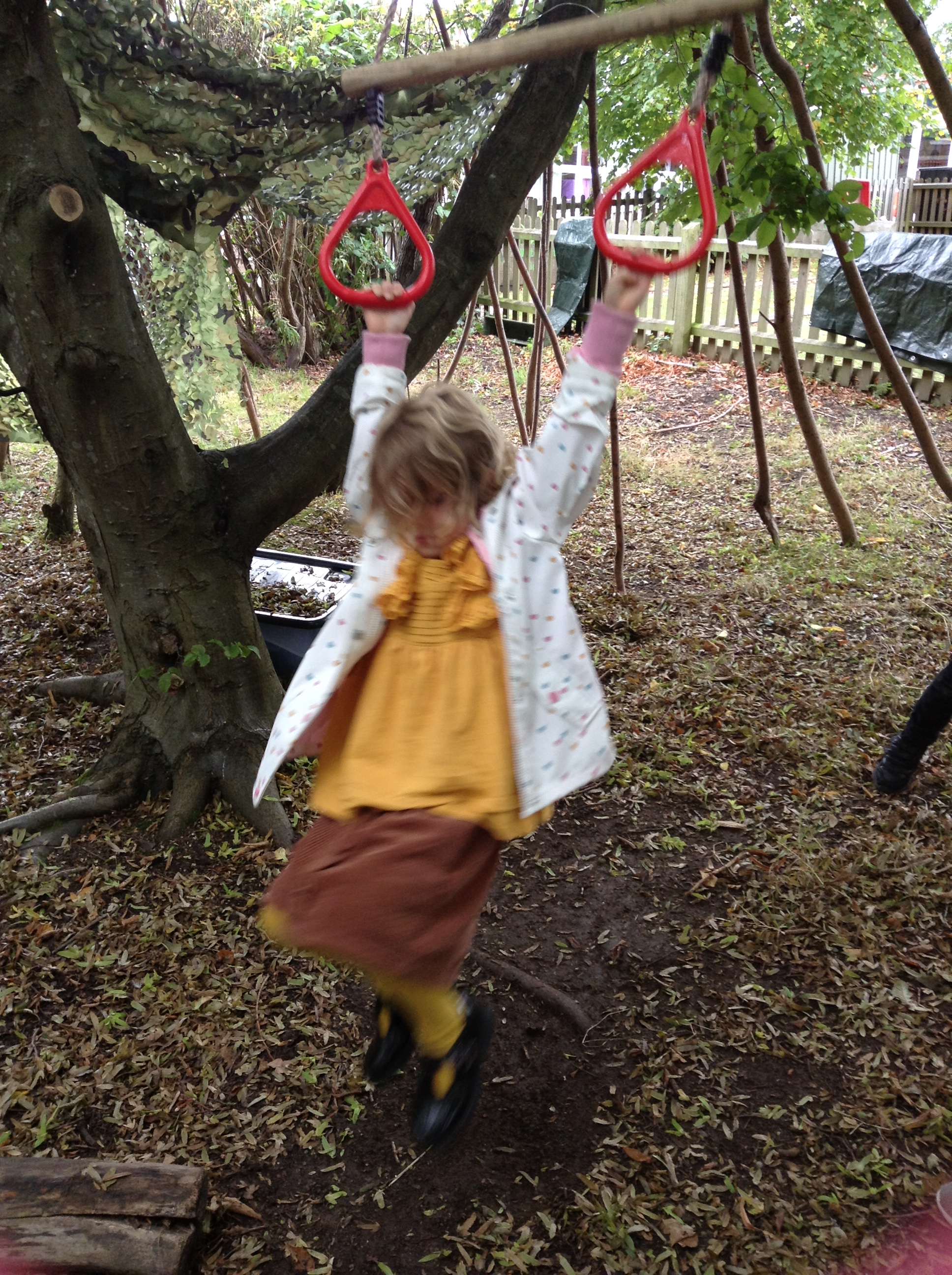 Year 1
The children in Year 1 spent the afternoon playing teams games and singing songs.
Year 2
Year 2 fully embraced #HellowYellow! They discussed how laughing can make you feel better and read some jokes. They also talked about mental health and the importance of recognising feelings. They wrote something positive about every classmate to make them feel happy & cared for.
Year 3
Year 3 took part in #HellowYellow by writing out jokes and sharing them around school. They also planted some pretty yellow daffodils.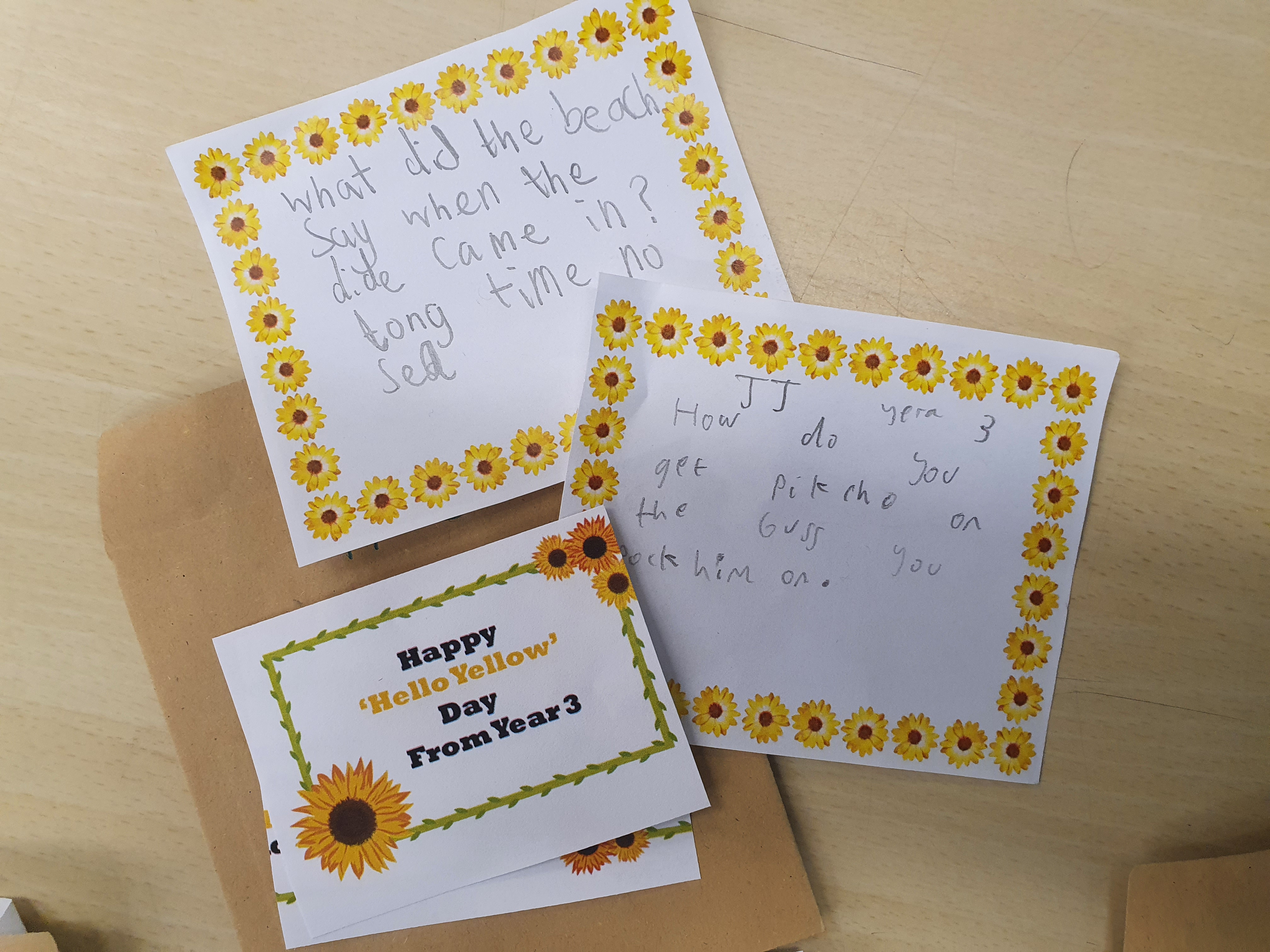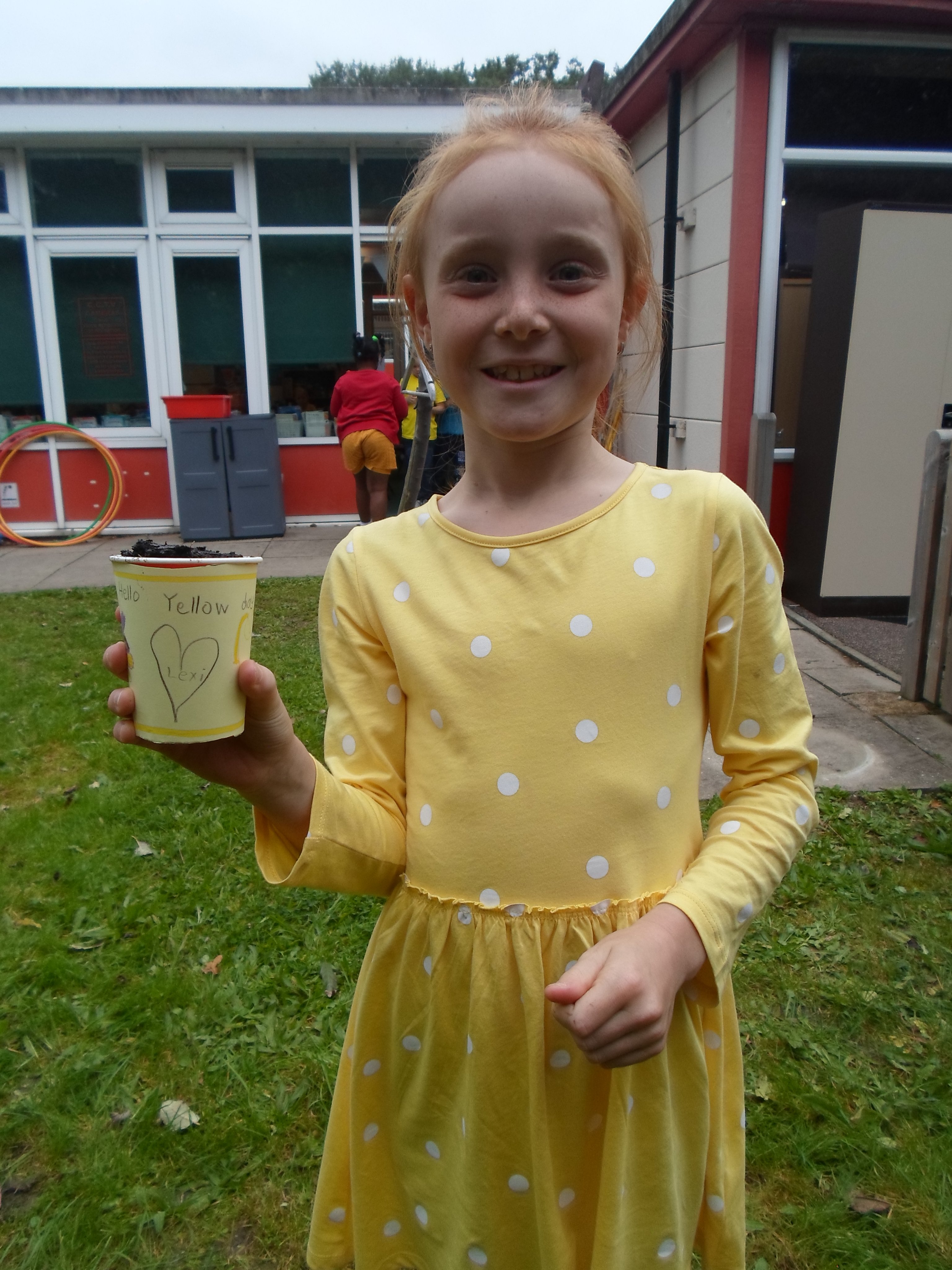 Year 4
Year 4 enjoyed expressing themselves by wearing the warm colour yellow.
Year 5
Year 5 had a vote and decided to play some games as a class. They played 'Scattegories' where the children worked in teams to choose items which started with the designated letter & linked to the categories selected. These choices gained teams points based on their uniqueness.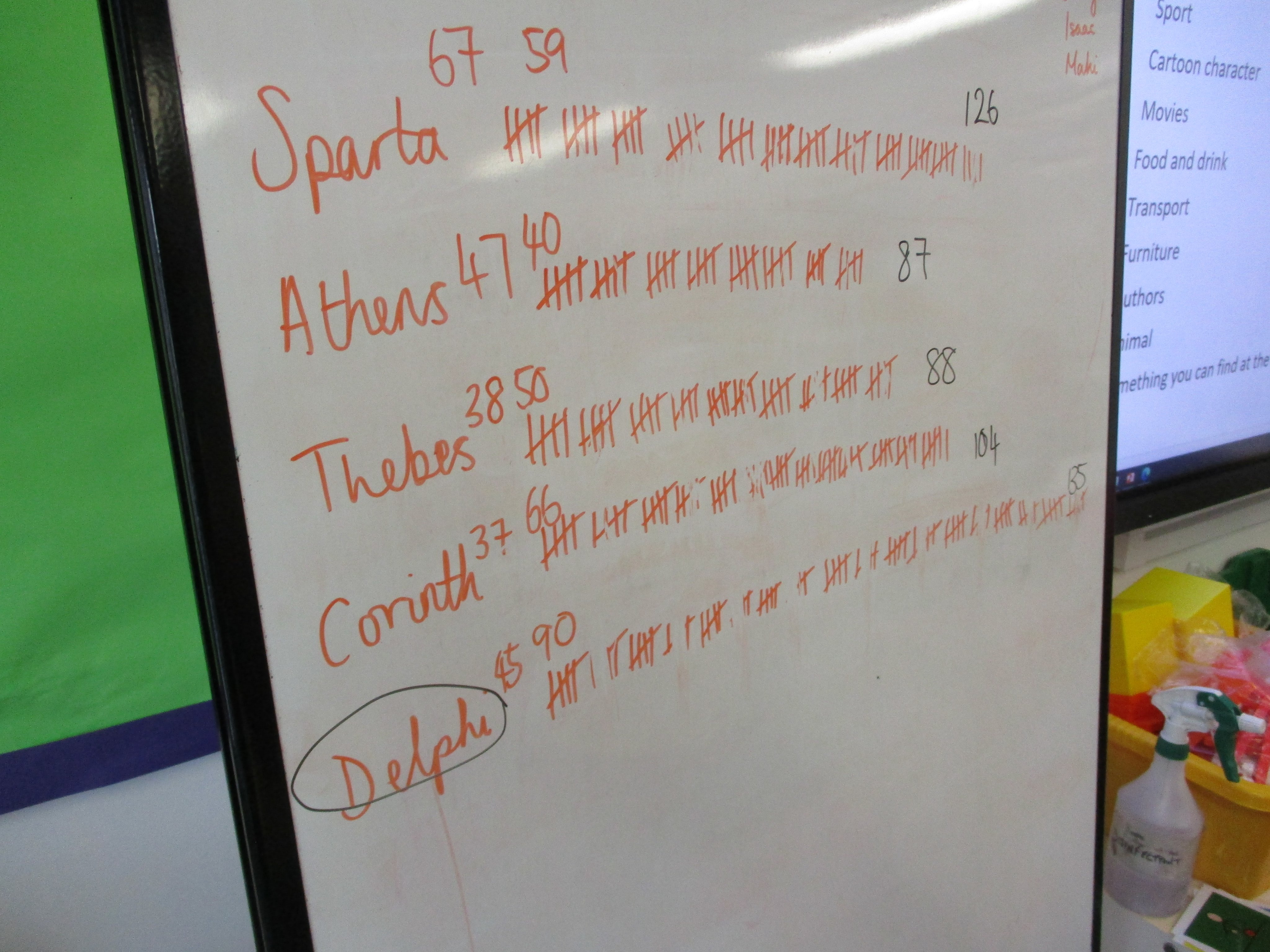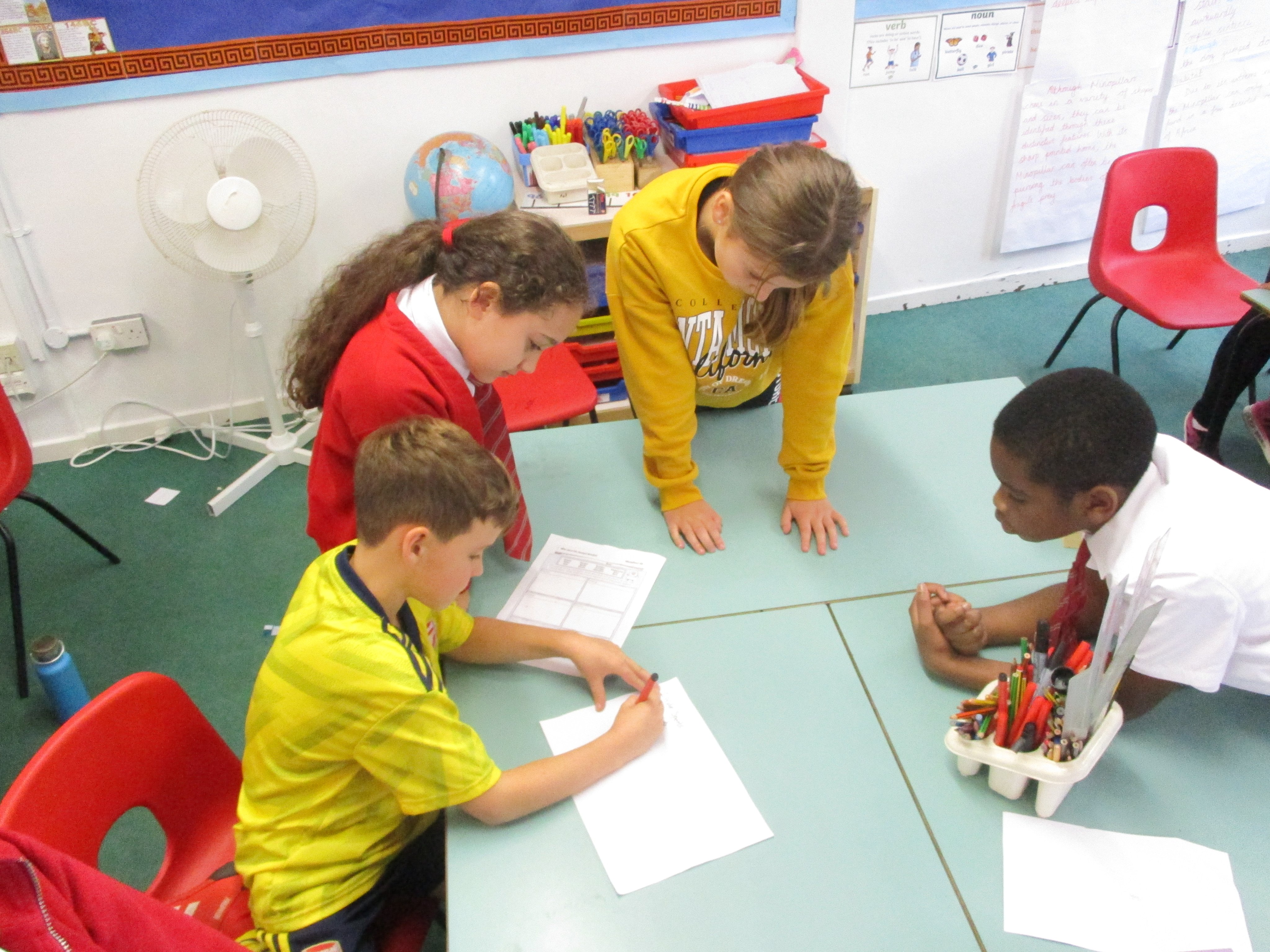 Year 6
Year 6 decided to watch 'The Emoji Movie' with drinks and popcorn as this makes them happy.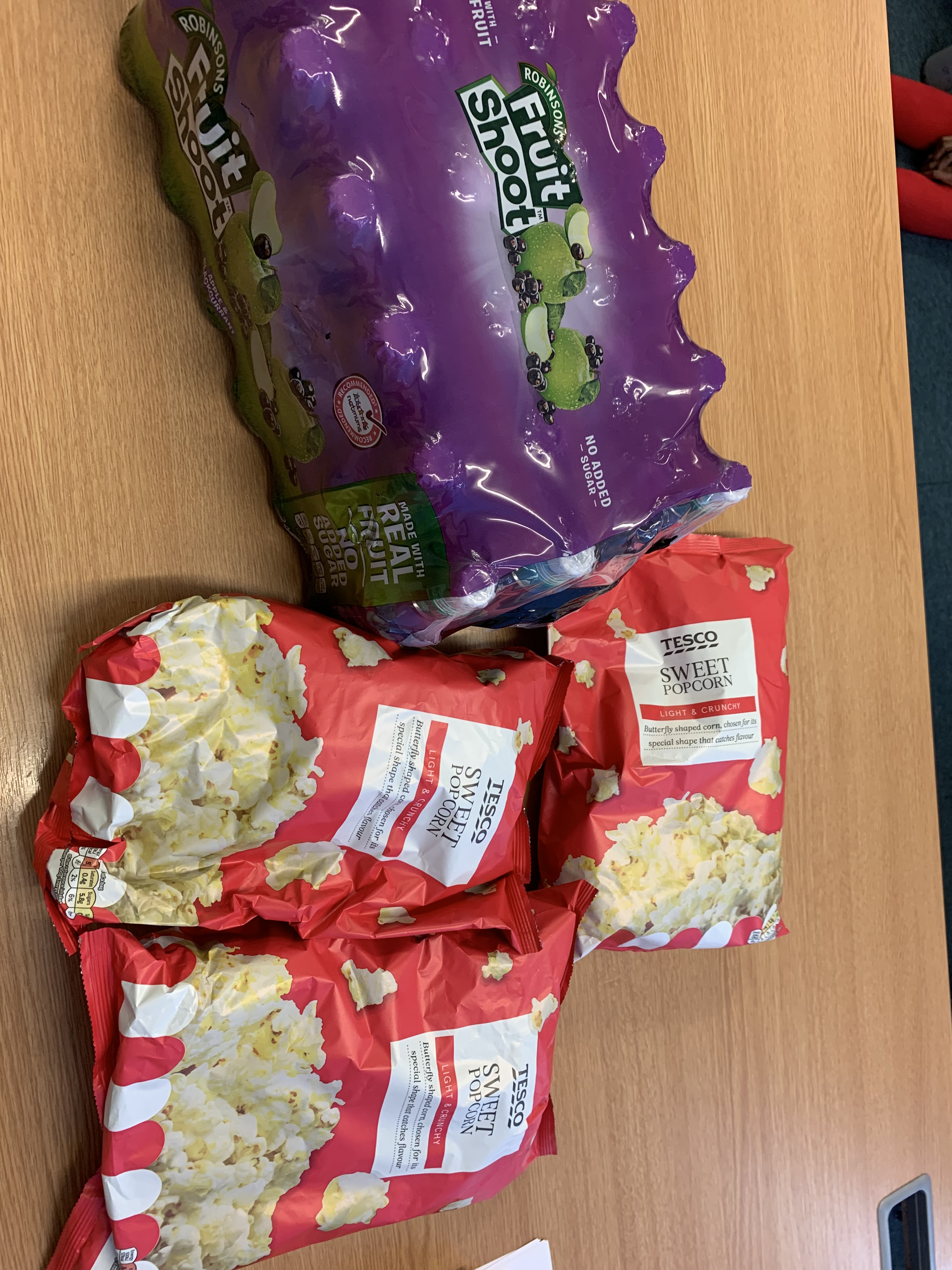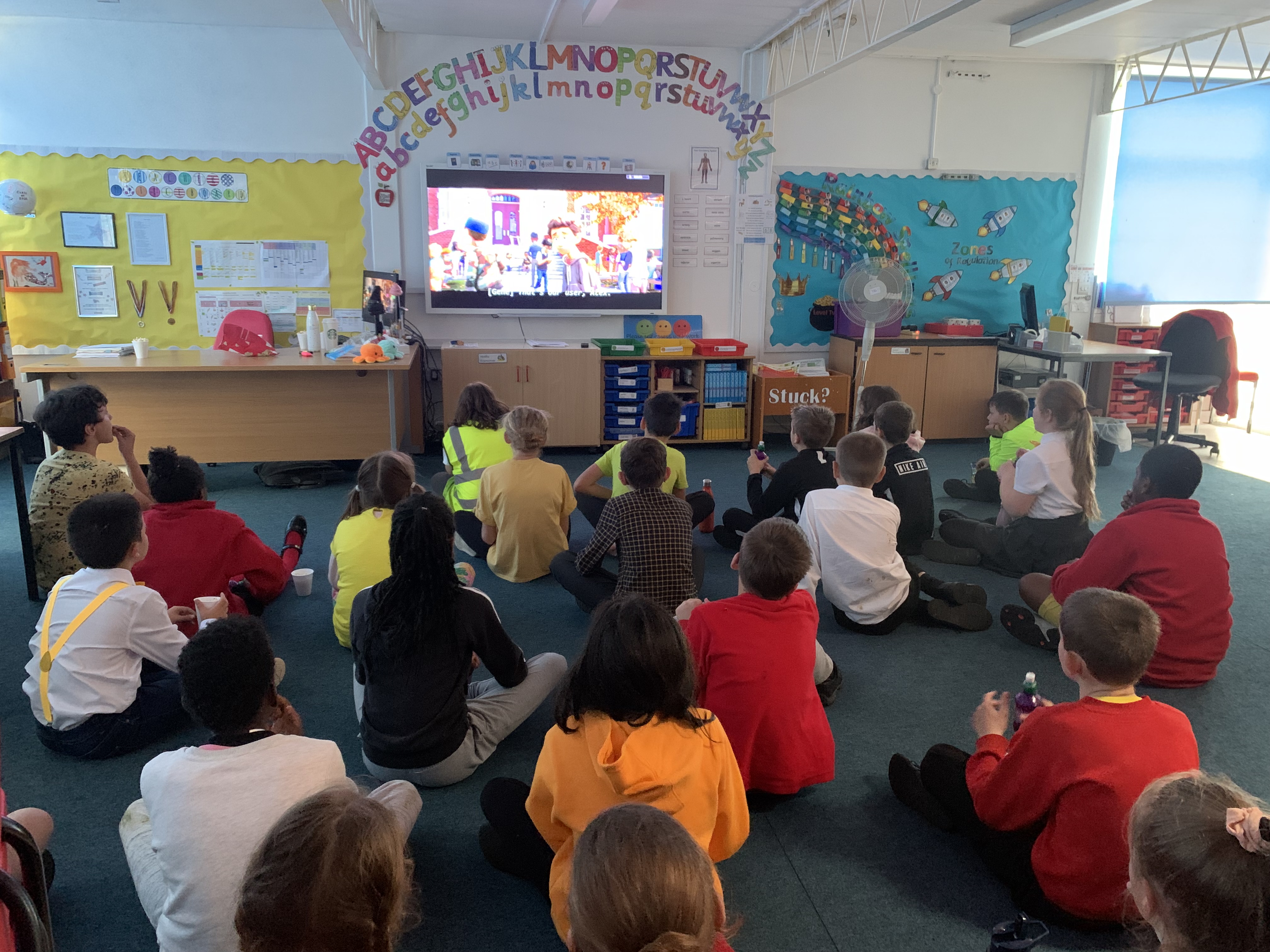 Wellbeing Resources
Separation Anxiety: Tips for parents
Starting the mental health conversation
Useful websites
MINDED: minded.org.uk/families
Online advice and support for parents of children who may be experiencing poor mental health.
YOUNGMINDS: youngminds.org.uk
Information and resources for young people and parents on mental health.

MENTALLY HEALTHY SCHOOLS: mentallyhealthyschools.org.uk